04 июля 2010 г.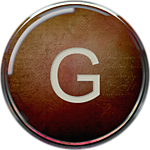 В питомнике родились щенки от суперпроизводителей. 
Высочайшая перспектива для ШОУ и племенной деятельности. 
Отборное разведение. 
Вязка произведена в Финляндии. 

Все щенки нашли своих хозяев!
---
Отец -Mallorn's Aint Mizbehavin (Anssi)
 (Mallorn's Shenandigan - Boothgates Miz Showbusiness)
Anssi has 3 CC's and 3 CACIB's from Finland, with 6 BOS and 1 BOB. 
He started his show career by winning BEST IN SHOW PUPPY at the
Finnish Labrador Club Puppy & Veteran Show 2006 . 
4 official shows and one Club Show, still number 4 in "Show Labrador 2009" competition. 
Best Male and Best Opposite at the Finnish Labrador Club Speciality 21.5.2009 under Marilyn Nightingale. 
2nd Best Male Finnish Labrador Club Speciality 10.8.2008 
He is producing chocolate, not yellow. 
Hips B, elbows 0-0, eyes checked and clear 02/09 , Optigen A , EIC "clear".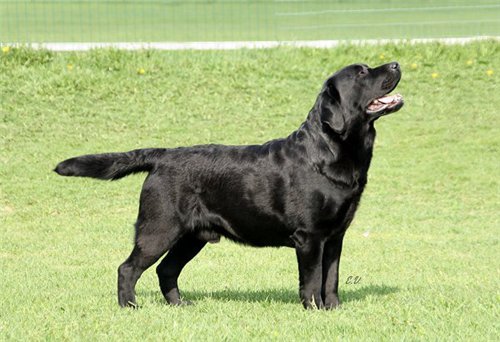 ---
Мать - Inamorato Night Before Christmas
(Stenweyz Get Popular  - Miliy Drug Mishel)
INTERCHAMPION
MULTICHAMPION
RUSSIAN GRAND CH,
BELARUS GRANDCHAMPION 
RUSSIAN CH, FINNISH CH,
MOLDOVAN CH, LATVIAN CH,
LITHUANIAN CH, UKRAINIAN CH,
MACEDONIAN CH, NATIONAL CLUB CH, JUN NATIONAL CLUB CH,
JUN RUSSIAN CH, RKF CH,
RCACIB 
INTERNATIONAL WORKING CERTAFICATE
HD - A, ED - 0/0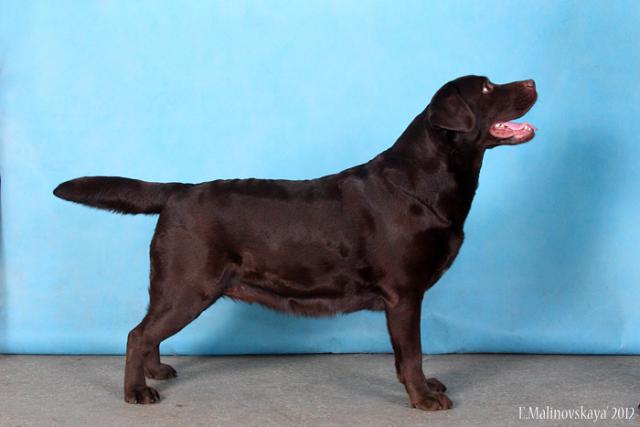 ---
РОДОСЛОВНАЯ ЩЕНКОВ/PUPPIES PEDIGREE
MALLORN'S AINT MIZBEHAVIN
BIS Puppy-1, BOB, 3xCACIB,
HD-A ED-0

MALLORN'S SHENANDIGAN
CH FIN HD-B

ROSANAN WHISKY SOUR
HD-A ED-0

MALLORN'S OPIUM
CH IN HD-B 

BOOTHGATE MIZ SHOWBUSINESS

BRANDHAMS SHOW STOPPER

OULSMI ENDLESS LOVE

INAMORATO NIGHT BEFORE CHRISTMAS


INTERCHAMPION


MULTICHAMPION
RUSSIAN GRAND CH,
BELARUS GRANDCHAMPION 
RUSSIAN CH, FINNISH CH,
MOLDOVAN CH, LATVIAN CH,
LITHUANIAN CH, UKRAINIAN CH,
MACEDONIAN CH, NATIONAL CLUB CH, JUN NATIONAL CLUB CH,
JUN RUSSIAN CH, RKF CH,


RCACIB 


INTERNATIONAL WORKING CERTAFICATE


HD - A, ED - 0/0

STENVEYZ GET POPULAR
CH BLR, CH RUS, 16xCAC, 2xRCACIB, 2xCACIB, CH RKF, Hips-A\A, Elbows-0

PALABRAS KEEP ON MOVIN
CH EST, CH FIN, CH RUS, Hips-A\A, Elbows-0

STENVEYZ PART  OF MILLION

MILIY DRUG MISHEL
CH MDA, CH RUS

SON OF A GUN OF FRANCOS VALLEY
INTER CH, CH BLR, CH LTU, CH RUS,
2xCLUB CH

FRABES TREISI RETRIVER
---
Male
Inamorato Gran-Prix
Inamorato Guarnerius

Female
Inamorato Gabriella Amore Di Tutti
Inamorato Grazia La Pantera 
Inamorato Gloria Violente
InamoratoGerbera Dolce Nero

© 2014 www.dogsdesign.ru
---